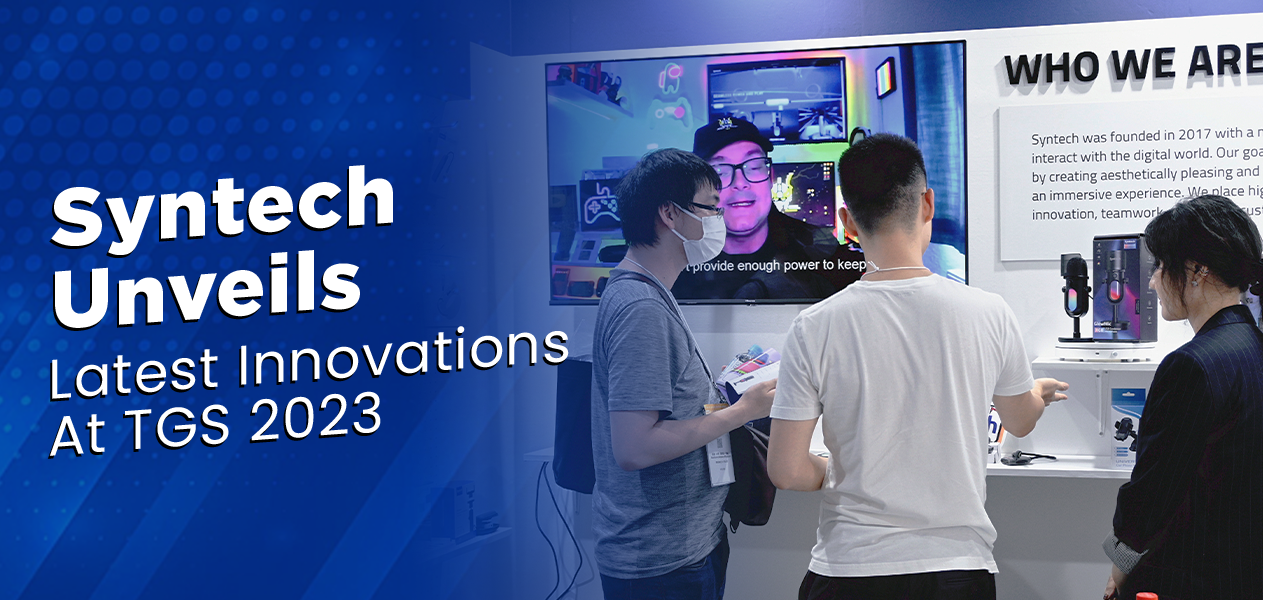 Captivating TGS 2023: Syntech's Latest Innovations Revealed
Syntech, a prominent brand in the electronic accessories market, unveiled its latest products at TGS 2023, capturing significant interest from consumers, partners, and the media. The event proved to be a significant milestone for us, as we observed a remarkable level of interest from the multitude of visitors who explored our product offerings and gained insights into our company.
Syntech Offers the Perfect Lineup for Gamers

One of the standout innovations in our lineup is the Syntech Head Strap & Battery Pack for Quest 3, which has garnered enthusiastic feedback from our visitors. This product features a snap-fit battery pack with a generous capacity of 10,000mAh, delivering not only enhanced comfort and stability but also extended playtime. The design of this head strap incorporates insights gained from Syntech's award-winning Quest 2 head strap, which received the prestigious Red Dot Design Award in 2023.
The next shining product is the Syntech GlowMic: RGB USB Condenser Microphone. It is a game-changing all-in-one microphone that combines immersive lighting effects with pro sound audio. Its design is inspired by nature's grandeur – auroras, and rainbows, seamlessly blending classic elements with modern spacecraft aesthetics. The goal is to visually immerse users in the digital world, creating an engaging and memorable experience.
Syntech is also excited to introduce the Portable Carrying Case for Nintendo Switch, available in six vibrant colors. Four of these options vividly incorporates elements from beloved games such as The Legend of Zelda, Super Mario, and Splatoon. This not only adds a touch of nostalgia and style to your gaming gear but also reflects our commitment to providing Nintendo enthusiasts with both quality protection and a personalized touch.
Final Words

The vibrant ambiance of the offline market at TGS 2023 was truly invigorating and further solidified our commitment to delivering top-tier electronic accessories.
Moreover, the potential collaborations that emerged with our esteemed distributors hold tremendous promise for our future endeavors. Equally notable is the invaluable feedback garnered from our end users during TGS 2023, which will serve as a cornerstone in shaping our forthcoming products.
These insights are instrumental in our ongoing mission to provide increasingly valuable solutions to the market.