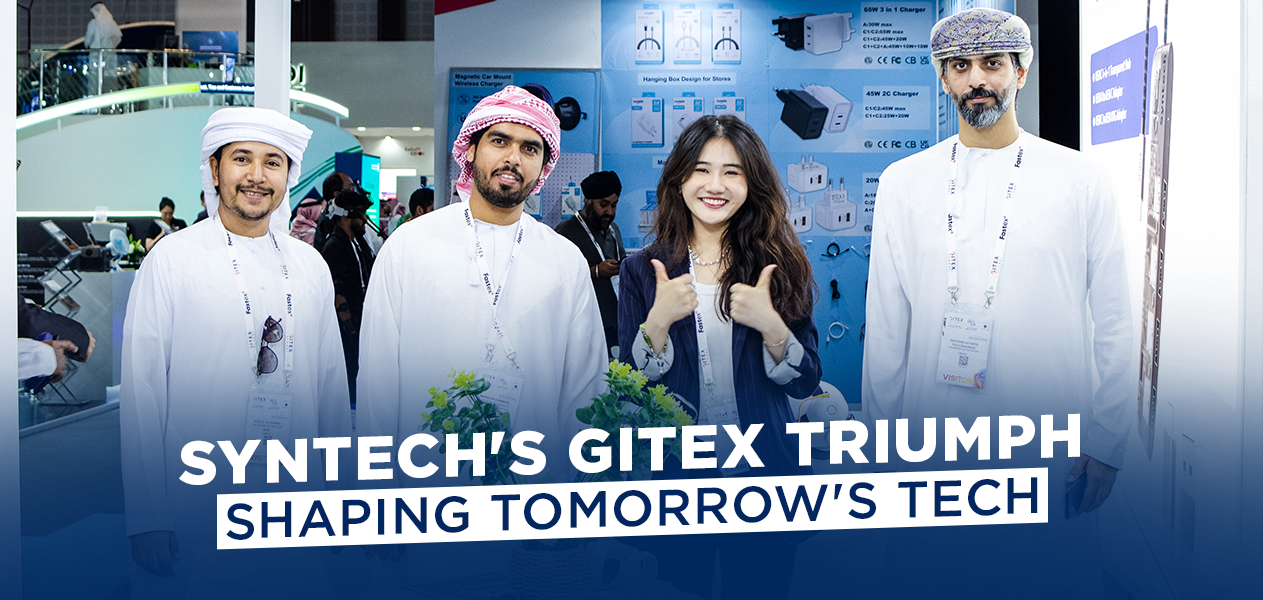 Syntech's Stellar Debut at GITEX 2023
The turnout of Syntech users at the GITEX Trade Show would not let you believe that the company was debuting at the event.
For the first time in seven years, Syntech took part in the GITEX Show in Dubai, where visitors from all parts of the world got the opportunity to test out our products firsthand and experience the tech wonders we have been selling online for years. Our community has mostly remained digital and witnessing the excitement attendees showed towards our products was truly exhilarating.
The event went on from the 16th to the 20th of October, and throughout these four days, the Syntech team got to directly interact with tech and gaming enthusiasts from diverse backgrounds who shared a great passion for tech gadgets. 
The Shining Stars at GITEX 2023
At the show this year, some of our classics dominated the stage. Amongst these, our IT accessories gained a lot of praise and were liked by the majority of visitors. They tested the products at our booth to see which product worked the best for them.
The recent release of the Quest 3 added to the popularity of our VR Accessories. The carrying cases, the link cables, and the grip covers were among the top picks. Our entire product line was displayed at our booth for all the virtual reality fanatics. 
Syntech Unveils New Category at GITEX Global
A piece of exciting news is that Syntech unveiled its latest product category of 'Creator Gadgets' at the GITEX Global 2023.
The products in this line cater to a larger niche of creators that includes not only gamers but also filmmakers, vloggers, and even talk show hosts. The main players in this category are the Shotgun Microphone and the Portable Selfie Light which will help digital creators in enhancing the audio and visual quality of their content.
These products caught the attention of a diverse mix of people ranging from influencers to tech experts. The modern design and the multifunctionality of these products were the key factors in the success of these products. 
GITEX 2023: An Overwhelming Experience
GITEX Global 2023 surpassed the expectations of our team. It was an overwhelming experience for everyone present there, representing the company.
Meeting the Syntech community directly and showcasing our products to new users was truly rewarding for the entire team. Syntech has always dedicated itself to increasing user experience for its customers, and it was encouraging to watch them enjoy our products live.
We will continue to commit to our mission and create products that exceed expectations. See you at the next event!