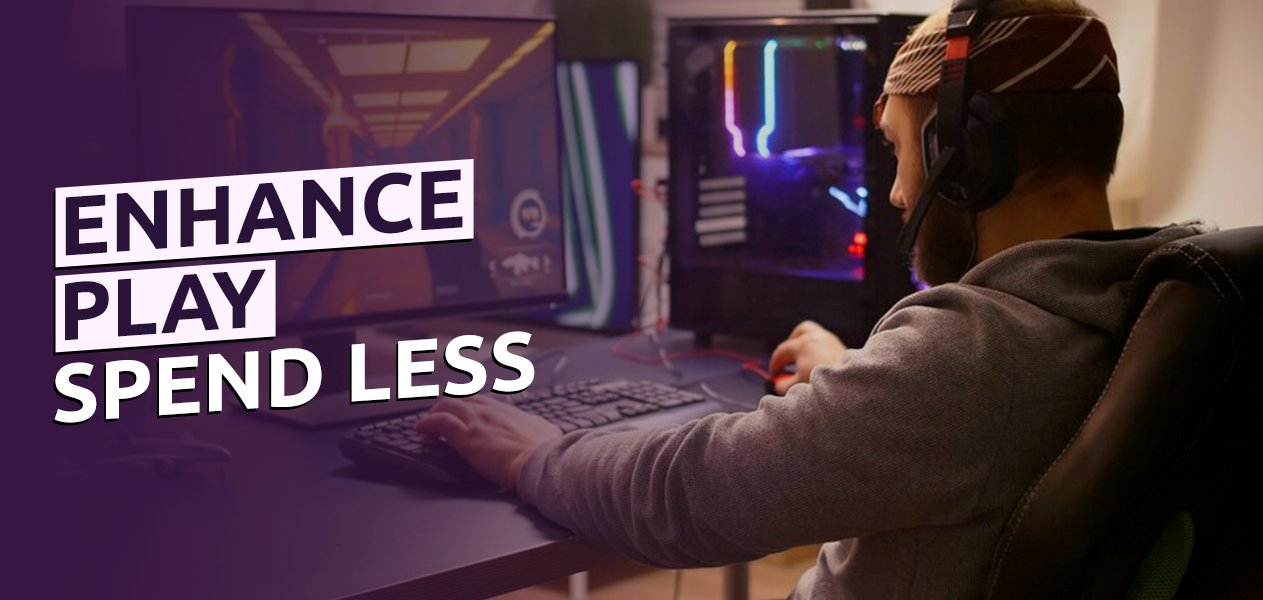 Unlocking Steam Deck Black Friday with Unbeatable Offers
If you've been waiting to buy your favorite Steam Deck accessories at a sale price, the opportunity is finally here for you! It's the right time to save big bucks, so mark your calendar as Black Friday is approaching.
The Steam Deck has always dominated the sales line, showcased as one of the best gaming handheld devices. Steam Deck Black Friday deals are the most popular ones. If you're on the lookout for accessories for this handheld gaming console, you must not skip this page.
What to Expect this Steam Deck Black Friday?
Gamers faced major disappointments last year with no massive price deduction in Steam Deck accessories. However, things are going to be different this year. Steam Deck Black Friday's best deals are hard to find but it isn't impossible. Syntech Home has always stayed in the hearts of gamers as the best gaming accessory provider. We have managed to provide quality within the price ranges that aren't heavy on the pockets.
We have a full range of Steam Deck Accessories that can show up to you with amazing discounts, which you must look forward to. Our Steam Deck accessories have always been very proactive in transforming gamers' lives.
Steam Deck Black Friday 2023 Accessories For You
1. Docking Station
One of the most acclaimed accessories for the Deck is the docking station with its super capable features. Our 6-in-1 docking station is a round shape that comes with C-type cables to help connect the deck with monitors and TV screens. With absolute security and a rubber strap, the dock is slip and fall-resistant.
This one comes with a variation of ports including the USB A 3.0 and USB C to allow you efficient data transfer over phenomenal speeds. Moreover, you can use this dock with other gaming consoles and smart devices as well.
2. Adapters
This black USB C adapter allows enhanced functionality to the beast you own. It keeps you safe from handling various types of C-type cables that kink and twist during the play or after. If you're on the lookout for a smoother wiring experience, this is a go-to gaming accessory for you.
Additionally, it's super fast and super heavy, allowing you to charge your gaming consoles up to 100W. It is crafted from a high-quality TPE material that enhances its durability overall.
3. Hard Carrying Case
If you're very picky about choosing the things you carry while traveling and are always on the lookout for some excellent protection for your gaming consoles, this could be a go-to product for you. Our hard-carrying case is intricately designed to help you carry your deck with you with ease.
It comes with a large bottom compartment that allows you to keep your valuables in it. It's a zipper pocket that securely keeps your valuables without giving a clue to you about losing them. Even though it has a hardcover, it's ultralight and sleek and comes with added features like lockable zippers, padded handles, and soft fleece compartments.

4. Silicone Protective Cover
This one is hugging the Steam Deck with all arms open. Our silicone Steam Deck is designed in a way that provides slim fit protection to your baby console while being stylish and trendy at the same time. No more scuffs and scratches go on your deck as it's the original Steam Deck case built to snug-fit the console.
Additionally, it provides an enhanced grip and comfort to your extended gaming. The thumb grips further enhance accuracy and sensitivity and protect the original thumb-sticks from corrosion and wear, providing an additional layer of functionality.
Catch up on Steam Deck Black Friday 2023
It's wise to set alarms or mark your dates on the calendar as Black Friday is near. We all know Black Friday along with Cyber Monday are phenomenal SALE offering days and allow you to buy the valuables for the year in lesser bucks.
Don't forget to check our website to unveil the surprise we're about to give to you. Catch up on Steam Deck Black Friday 2023 only on Syntech Home. Happy shopping!