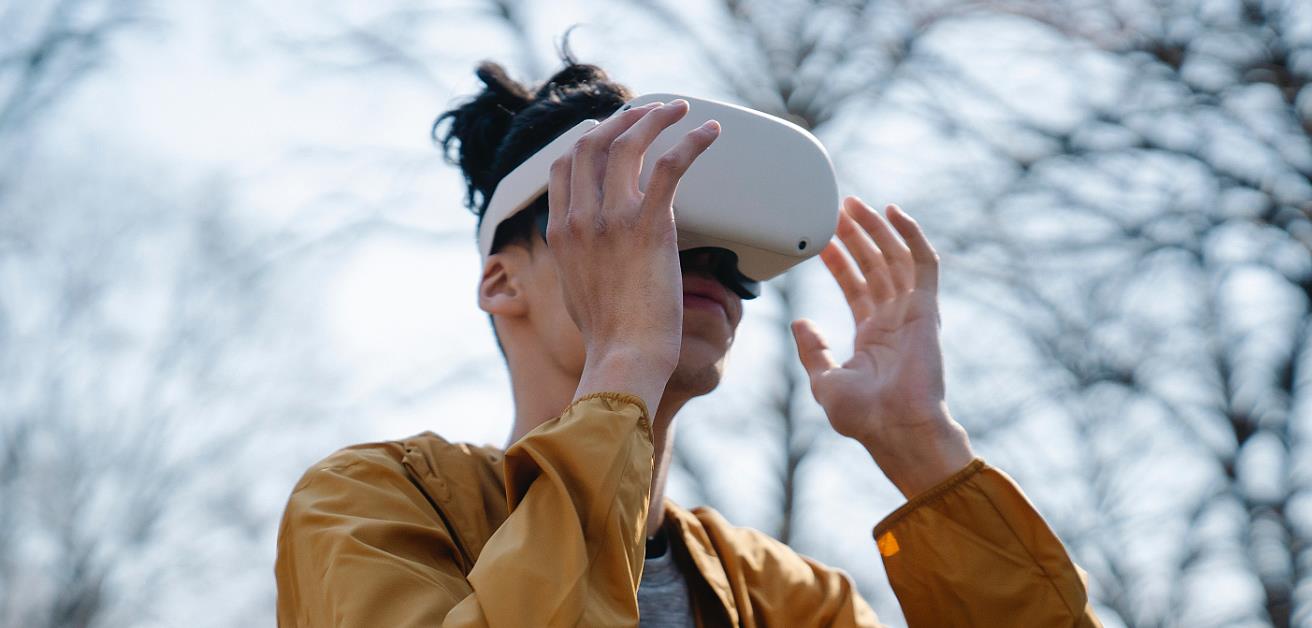 When will you need a Quest Link Cable?
Syntech link cable is perfectly compatible with Oculus Quest 2/1, which connects your Quest2 to your gaming PC and helps you unlock all gaming apps. With this cable, you can directly access the steam VR, experience more PC VR games, and enjoy a better gaming experience.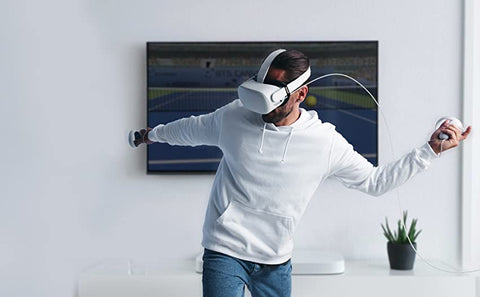 When will you need a Quest Link Cable?
Owners of the Quest 2 have a variety of alternatives today for using their VR headsets to play PC games. You can play PC VR games on Quest with Virtual Desktop and the integrated Quest Air Link, which offers fluid 120Hz refresh rates. The next best thing is a Quest Link Cable if you don't have a fast Wi-Fi network or a PC that can't handle the network speed required for wireless PC VR.
However, you cannot simply connect any wire. You need one that can handle all the streaming data that PC VR requires, is fast enough to do it, and is long enough to let you roam freely.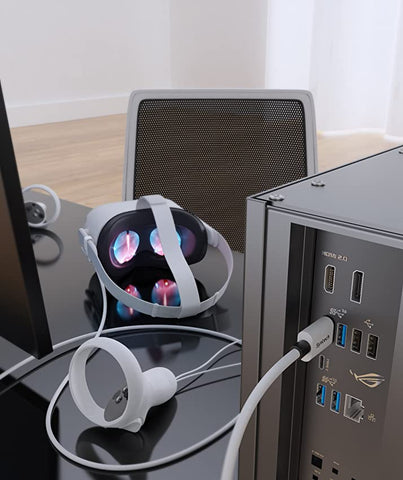 What requirements should Quest Link Cable meet? 
Finding the best Quest Link Cable substitutes was challenging due to the uncomfortably large number of copycat cables, which can be either subpar or harmful to your Quest 2. The Quest 2's USB-C connector has been known to suffer from USB-C heads snapping off, rendering the device unusable for charging. You'll encounter cables that function for a few weeks until they deteriorate and can no longer connect your headset to your PC, which is more typical and less drastic.
 TIPS | What can I do when my Quest2 fails to connect to the link cable?
Check if the graphics card meets the VR requirements.

Try restarting the computer.

Check if the headset is on low power. If yes, please keep the headset power enough and try again.

Check the computer's USB 3.0 driver and graphics card driver updates, and ensure that the Quest2 PC software and versions are updated to the latest.

Make sure the cable is into all available USB 3.0/3.1 ports and is connected directly to your computer without extra adapters or hubs.

Check if Air Link is turned off. If it is not turned off, the wired link performance will be affected.
Go get your Quest Link Cable today! 2 for 15% Off.