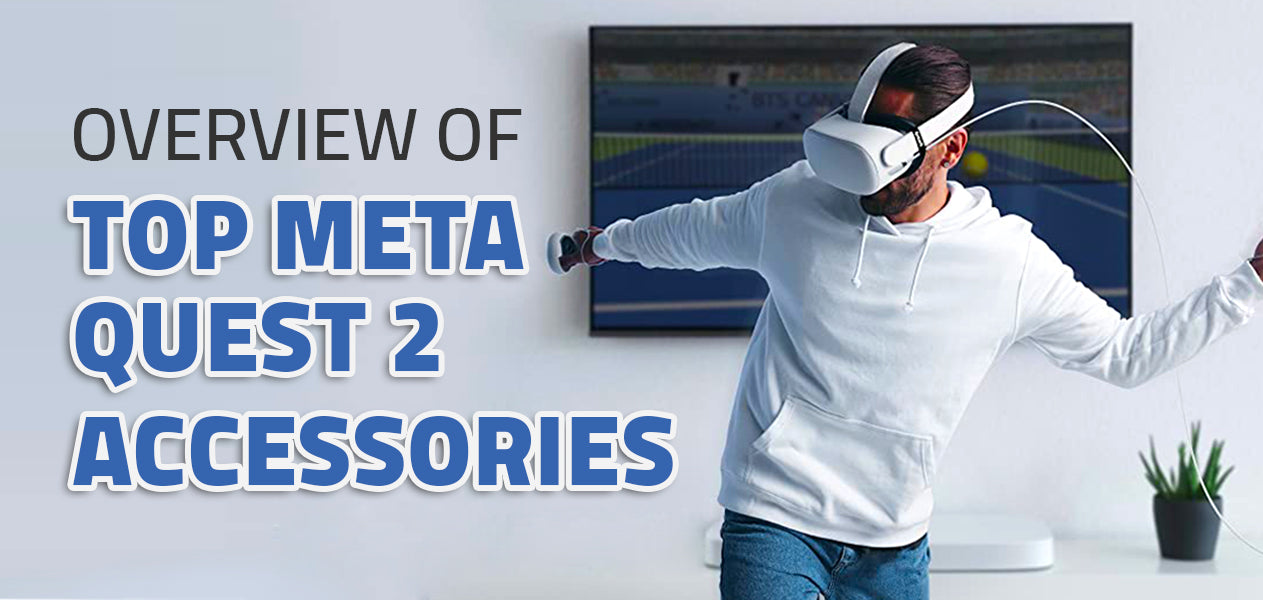 Customizing Your Meta Quest: Review of the Best Meta Quest 2 Accessories
In the world of VR, the Meta Quest 2 has become more powerful than ever before. When enhanced with game-changing accessories, the Quest 2 has become an exceptional piece of technology over time and it offers an immersive virtual reality experience. Syntech provides all the Meta Quest 2 accessories to elevate your VR experience to the next level. If you have a good gaming system, all you need to do is add these products we've listed and identified as the best Meta Quest 2 Accessories. In this step-by-step guide, we will show you how to customize your Quest 2 with our accessories to improve your VR experience.
Syntech's Best Quest 2 Accessories to Buy
Are you looking for ways to maximize your Quest 2 adventures? With a variety of accessories available in the market, it can be difficult to choose the right ones for your device. In order to get the most out of your Quest 2, it is essential to buy the right accessories. In this article, we will review some of the best Quest 2 accessories, and guide you on how they can enhance your VR experience in a major way.
VR Head Strap With Battery Pack
The VR Head Strap with Battery Pack is an essential accessory for any Quest 2 user. Not only is it compatible with Quest 2, the structure of the VR head strap has been upgraded and improved to provide comfort and stability to the gamers. In addition, we have increased the battery's capacity to 10,000mAh, enabling it to recharge the Quest 2 twice. This also allows for prolonged battery life to roughly 4-6 hours, ensuring a comfortable VR experience with extended battery life. At Syntech, we offer a high-quality VR Head Strap with Battery Pack that provides the essential features. Our VR Head Strap with Battery Pack has been awarded the Red Dot Award for its outstanding features and is made with premium materials that are designed to last.
Features & Characteristics:
The head strap has a user-friendly design that is simple to put on and remove due to its flexible 60-degree adjustable design. 
With the design, you do not need to completely remove the VR headset to view the outside environment. You can easily use the rotating design to position the headset on your forehead, which is a hassle-free and convenient feature. 
The VR Head Strap also features a comfortable, ergonomic design that distributes the weight of the headset evenly across your head, reducing fatigue during extended VR sessions.
Link Cable 10FT/16FT/20FT For Quest 2/PRO
The Syntech Link Cable is a cost-effective option that combines the benefits of length and excellent connection performance, providing you with good value for money. The cable is both flexible and comfortable, allowing you to move around freely while immersed in the VR world. With a length of 10ft, the gamers won't feel restricted while they are playing. The 10ft cable provides features such as flexibility and comfort, allowing the gamer to move freely in the VR environment without any constraints. To further enhance the user's experience, the regular USB-C port has been replaced with an L-shaped design that prioritizes the customer's comfort.
Features & Characteristics:
It is also not advisable to use the cable when the Quest2 has a low battery level to improve the VR experience.
The cable supports USB 3.0 transmission speed, ensuring stable and fast data synchronization, which results in a smooth VR gaming experience.
The cable comes with a velcro strap that fixes the cable and device to prevent disconnection during movement.
When connecting the cable to your computer, ensure that it is inserted into the USB A 3.1/ USB A 3.0 port.
Touch Controller Grips Cover
The Syntech controller grips cover is designed to be used with Quest 2 and doesn't increase the weight of the handle. It has the same dimensions as the original controller, which makes it more convenient for the gamers to switch between buttons. In addition, the grip cover's design doesn't impact the sensor's signal transmission or positioning functions. The touch controller grips covers are a critical component of the VR experience. Controller grips are a simple way to improve your grip and make it easier to hold onto the controllers during your gaming sessions. At Syntech, we offer a variety of controller grip options, including silicone and rubber grips. Our controller grips are easy to install and are designed to be durable and long-lasting.
Features & Characteristics:
The velcro straps are stronger and stickier than other straps.
They firmly hold the touch controller and grip cover in place.
Grip cover and halo ring cover are made of high-strength TPU, skin-friendly silicone material.
Their humanized finger model design provides superior grip proof during high-intensity VR play or sweaty hands.
Conclusion
If you're looking to elevate your VR gaming experience to the next level, then it's important to consider customizing your Quest 2 with some accessories. Not only can these accessories enhance your gameplay, and improve your comfort, but they can even protect your device from damage. In conclusion, these are some of the best Quest 2 accessories available on the market today. Each of these accessories can enhance your VR experience in different ways, from improving your grip to extending your battery life. At Syntech, we offer high-quality accessories to customize your Quest 2. We believe that our accessories can help you get the most out of your Quest 2.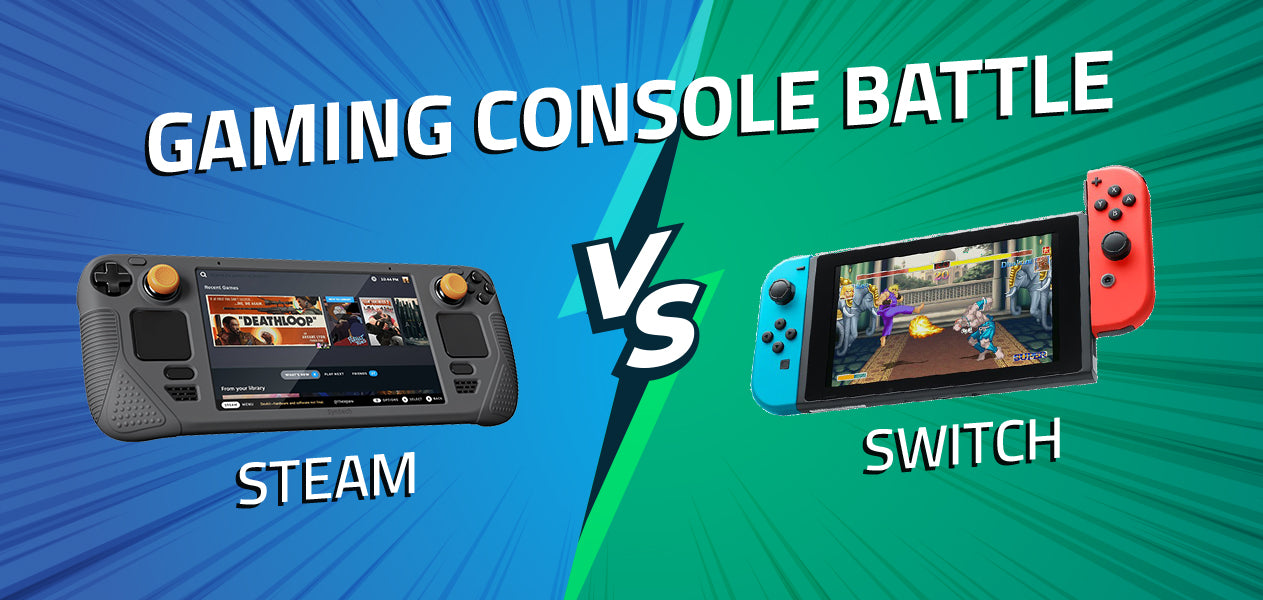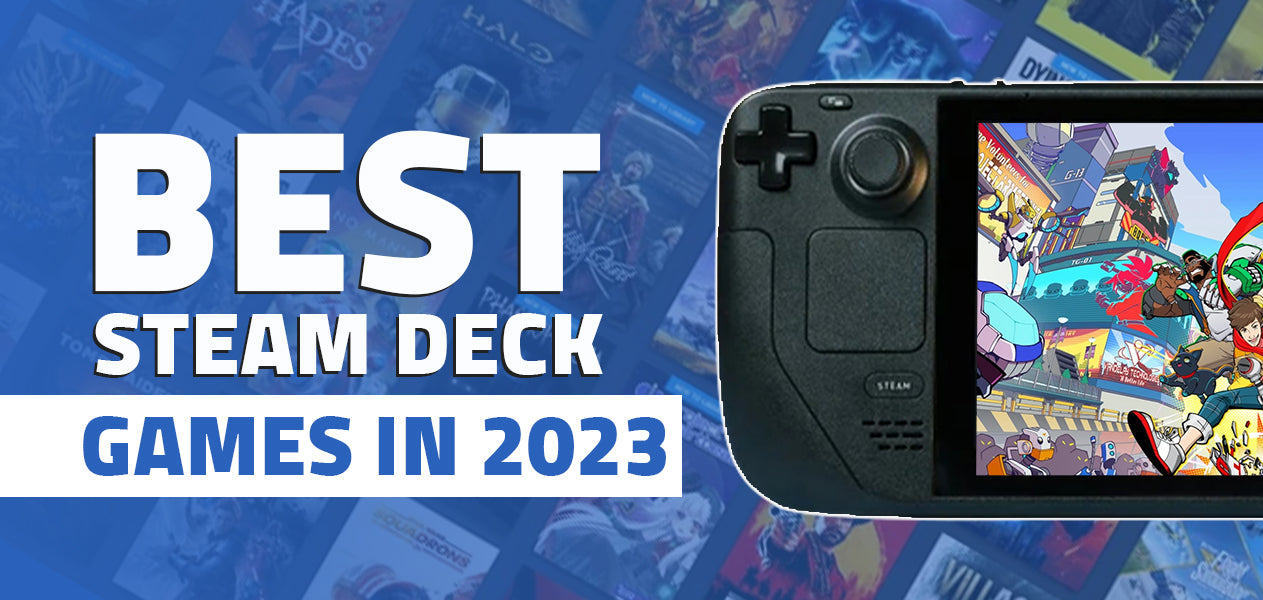 On Apr 30, 2023
|
223 days ago
If you are a gaming enthusiast looking for the best Steam Deck games to play in 2023, you've come...
Read more