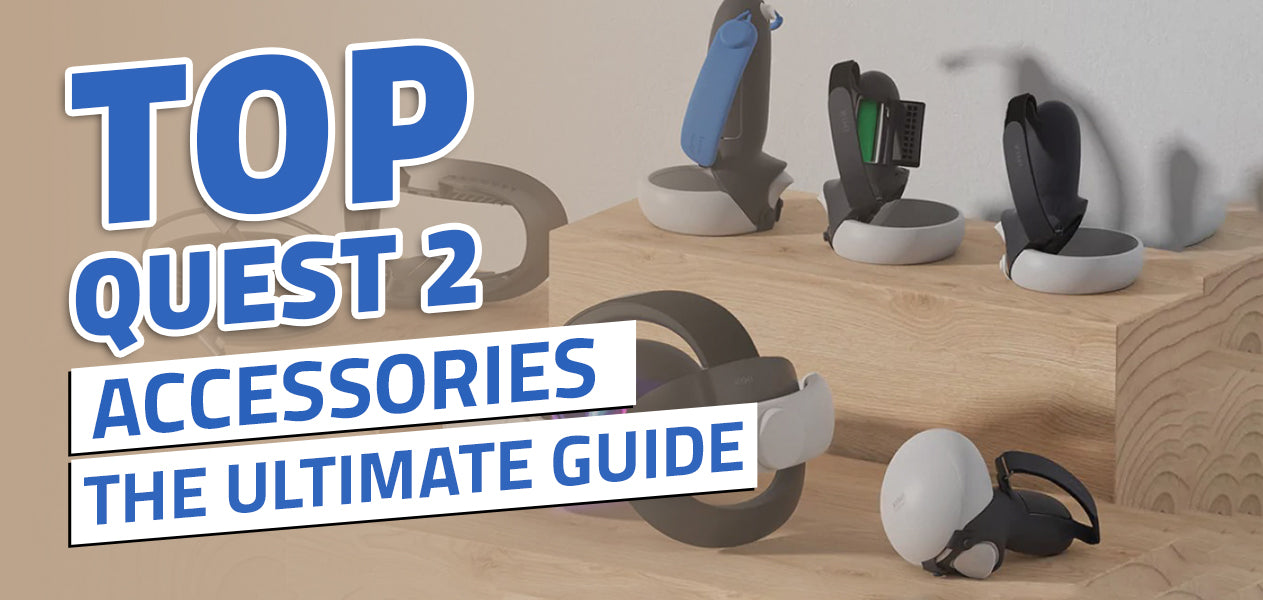 10 Must-Have Accessories for Your Quest 2 VR Headset
If you own a Quest 2, you already know the immense joy and adventure that virtual reality can bring into your life. But did you know that there are a plethora of Quest 2 accessories available in the market that can take your VR experience to a whole new level? Whether you're a seasoned gamer or new to the VR realm, choosing the right accessories is essential to unlocking the full potential of your device. In this comprehensive guide, we will walk you through the top 10 must-have accessories for your Quest 2, empowering you to make informed decisions and take your virtual reality adventures to new levels. In this article, you will discover why Syntech is your trusted companion for all your VR accessory needs.
Quest 2 Battery Pack
With the Syntech Quest 2 Battery Pack, you can explore virtual worlds seamlessly. Our battery pack is equipped with overcharge protection, preventing any potential damage caused by excessive charging. Engineered with cutting-edge technology and powered by advanced LiPo batteries, our quest 2 battery pack offers superior performance, and enhanced safety features. Additionally, we have integrated overheating protection, short-circuit protection, and overload protection to safeguard both the battery pack and your Quest 2 VR headset. We have also enhanced the battery's capacity to an impressive 10,000mAh, ensuring the ability to charge the Quest 2 headset twice over, delivering a comfortable and immersive VR experience with significantly prolonged usage time.
Touch Controller Grips
In the virtual realm, having control is crucial for immersive gameplay. Syntech Controller Grips are designed to enhance your gaming performance and prevent any accidental drops. Our grips offer a secure and comfortable hold, empowering you to master even the most challenging VR experiences. The grip cover perfectly matches the size of the original controller, ensuring effortless navigation. You can toggle between actions smoothly, maintaining optimal control throughout your virtual adventures. Syntech gives you the control you need to excel in your virtual adventures. 
Link Cable
With a sleek color and perfectly matched design, the Syntech Quest 2 Link Cable effortlessly integrates with your Quest 2 headset, ensuring a visually captivating setup. It allows you to immerse yourself in stunning virtual worlds with ease, as our link cable supports USB 3.0 transmission speed, guaranteeing fast data synchronization. This ensures a smooth and uninterrupted VR gaming experience, allowing you to sail through the realms of your favorite games.
Hard Carrying Case
Take your VR gaming experience to the next level with the Syntech Quest 2 Link Cable and its accompanying hard carrying case. Our carrying case is tailored to accommodate the Official Quest 2 Headset with Elite Strap and its battery version. With a robust exterior and custom foam padding, your Quest 2 will be well-protected on your travels.
Head Strap
Designed with compatibility in mind, our head strap is perfectly suited for use with the Quest 2 headset. You can easily immerse yourself in virtual reality without compromising on ease of use or the ability to interact with the external environment. Our head strap features a flexible 60-degree adjustable design, allowing you to effortlessly put on and take off your VR headset. It has never been easier to transition between the VR world and the real world.
Face Covers & Protectors
Long VR sessions can be exhausting, but with Face Covers for Quest 2, comfort becomes your new reality. Crafted from soft and breathable materials, our face covers reduce pressure on your face, ensuring extended playtime without discomfort. Additionally, our washable face covers prioritize hygiene, allowing you to share your VR headset with other people without any worries.
Large Hard Carrying Case
With the Syntech Large Hard Carrying Case, it is easy to transport your Quest 2 or Quest Pro wherever you go.  Whether you're heading to a friend's house or traveling to a VR gaming event, our carrying case ensures your headset remains in pristine condition. One of the standout features of our link cable is its length options. You can choose between the 10-foot, 16-foot, or 20-foot cable to cater to your specific needs.
Charging Link
Our 16ft link cable comes equipped with a separate USB-C charging port. Simply connect the link cable's charging port to the socket using the original charging cable and a 5V/2A power adapter, and you're ready to embark on a VR gaming marathon without checking your battery. The convenience and reliability of our link cable ensure that you can go on VR adventures all day long.
VR Camera Mount
We understand the importance of stability and durability when it comes to capturing high-quality footage. Whether you're exploring breathtaking virtual landscapes or engaging in intense gaming sessions, the VR Camera Mount ensures that you never miss a moment. 
VR Silicone Cover
Upgrade your hygiene and comfort levels with a VR silicone cover. These covers are easy to clean, provide a soft and sweat-proof surface, and offer enhanced durability. A silicone cover is a must-have accessory for those who prioritize hygiene and comfort during their VR sessions.
Conclusion
At Syntech, we understand the importance of finding the right VR accessories to enhance your VR experience. That's why we offer a range of high-quality accessories specifically designed for the Quest 2 VR headset. From comfort and stability to hygiene and convenience, our accessories are crafted with the utmost care and attention to detail. By investing in Syntech VR accessories, you can elevate your Quest 2 experience. Whether you're looking for improved comfort with our Elite Strap or precise control with our Controller Grips, our accessories can enhance your overall VR experience.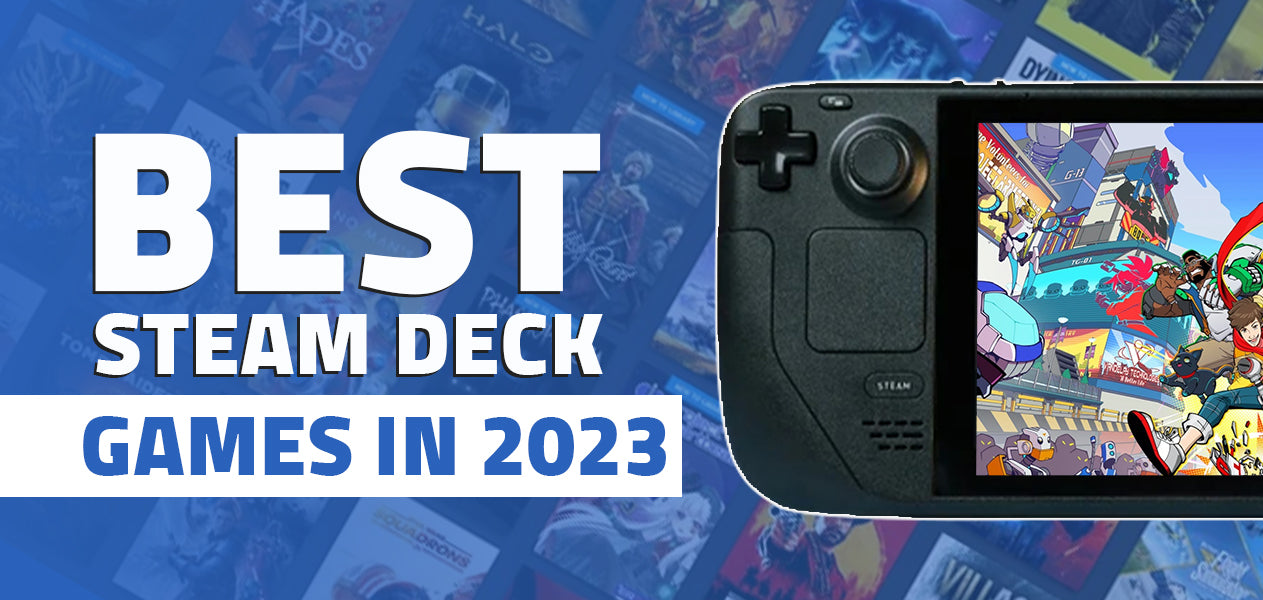 On Apr 30, 2023
|
153 days ago
If you are a gaming enthusiast looking for the best Steam Deck games to play in 2023, you've come...
Read more