GlowMic RGB USB Condenser Microphone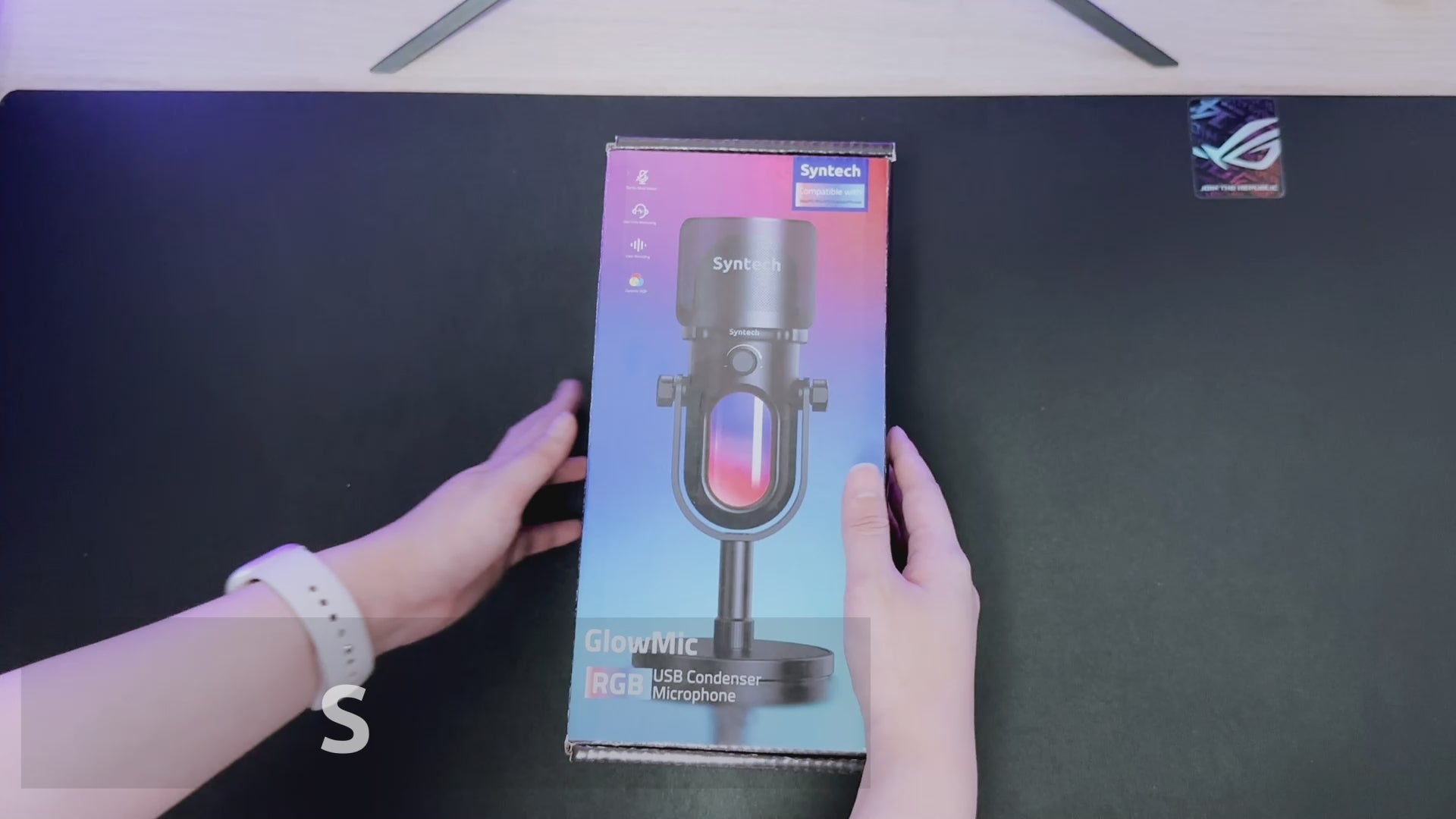 Frequently Asked Questions
Solution Steps:

Change USB Port: Try plugging the microphone into a different USB port on your computer.

Reboot Your Computer: Restart your computer and check if the microphone is recognized.

Test on Another Computer: Verify the microphone's functionality by connecting it to a different computer using a separate USB port.
Solution Steps:

For Mac OS System:
Verify the "System Sound" is not muted.
Ensure the microphone's volume control is not minimized.

For Windows System:
Access Settings > Privacy > Microphone.
Toggle the "Allow apps to access the microphone" option to ON.

Restart your computer after making this adjustment.
Touch: Turn on.

Long press (2s): Turn off.
Double-click to switch between 6 lighting modes, and single-click to cycle through 5 lighting effects within each mode.

The RGB lighting effects cannot be adjusted while in mute mode.

Power Off Memory Function: When the microphone is powered on or the RGB is turned on again, it will still be in the mode when it was powered on or off last time.
Solution Steps:


Microphone and Headphone Settings: Adjust the gain to the desired level using the mic gain knob or headphone sound settings in your system's settings.

Distance and Angle: It is recommended to speak within a range of 6-12 inches in front of the USB gaming microphone. Being too far or too close may result in poor sound quality.

Environmental Noise: Use the microphone in a quiet environment to minimize background noise.

Check the Microphone Cable: Ensure that the USB cable of the microphone is securely connected and not loose or damaged.